Welcome to Sunshine Community Garden's website
Please feel free to contribute recipes, hints, pictures, links, comments or anything else you feel that will help this website become a gardener's reference and home.
Send email to Sharon at scgardenweb@gmail.com.
Days Left to Complete Service Hours
or Countdown to the New Year:
A Reminder About Service Hours
Service Hours must be completed on or before Dec. 31, 2013. Please check the site rules for information. Here is the section of the site rules concerning service hours. Remember you will be billed for hours not worked.
There are two workdays scheduled before December 31st:
Tasks for TSBVI service hours can be found here
It is strongly encouraged to log hours in the "Virtual Green Binder" on the website. You can also check your hours here.
More Tomato Results
Shannon Miller is a fellow Austin Gardener. In our Yahoo Groups she said: "Today I posted a recap and reviews of 11 different tomato varieties I grew this year on my blog. All of the tomatoes were purchased from the Sunshine Community Garden Plant Sale in March. Thought you might like to check it out and find out some new varieties to add to your list to purchase at next year's sale."
Her blog can be found at http://thedigin.com/2013/08/tomato-variety-recap-spring-2013/
---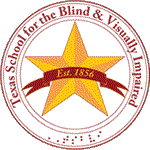 Sunshine Gardens celebrates over 30 years of community gardening in Austin!
Sunshine Community Gardens has been in existence since 1979 with over 200 plots on about 3 acres of land in north central Austin, Texas. The land is leased from Texas School for the Blind and Visually Impaired (TSBVI) and they are our generous partners in providing the members of Sunshine with an urban oasis for growing organic food and flowers.
SCG is an all volunteer non-profit organization. With the assistance of Gabriel Valley Farms, a local grower, each spring on the 1st Saturday of March, our Annual Plant Sale and Benefit provides the Austin area spring transplants for their gardens. Heirloom tomatoes, sweet & hot peppers, eggplant, herbs and much more are sold to benefit the gardens. Funds help to keep our membership fees low, pay for maintenance of our tools and tractor, and provide opportunities for special projects at the garden.
Sunshine, through its parent organization, Community Garden Initiative of Central Texas, offers educational opportunities with garden tours, donations of seed and plants, and meeting space for other non-profits. A number of plots are set aside as designated gardens to grow fresh produce for the Micah 6 Food Bank.
For contact information, or if you have any questions about volunteer opportunities, go to our Contact page.