Workdays
December 13 at 9 a.m.
---
Tomato Tasting Results 2014
At long last, the results from the Tomato Tasting are in (the earlier report was from a previous year). This year, we had 49 varieties to sample. The five top-ranked tomatoes for taste were Black and Brown Boar, Sun Gold, Lemon Boy, Cherokee Purple, and Black Cherry. The five lowest-ranked tomatoes for taste were BHN-602, Homestead 24F, Large Barred Boar, Dark Galaxy, and Lemon Cherry. Texture and looks were also judged although fewer people made comments on those features than for taste. In any category, scores with more people judging them are more reliable than those with just a few. Also, the results depend on the samples submitted. If the tomatoes weren't totally ripe or overripe, their scores may not be consistent with their peak flavor. Paste type varieties always score lower for taste and often texture than those typically eaten fresh.
---
Notes From the Gardens
June 13, 2014
Sunshine has joined The American Community Gardening Association. Check out their newsletter for valuable community gardening info.
---
---
Welcome to Sunshine Community Gardens' website
Please feel free to contribute recipes, hints, pictures, links, comments or anything else you feel that will help this website become a gardener's reference and home.
Send email to Sharon at scgardenweb@gmail.com.
Sunshine's Compost/Recycling Operations
Do you want to recycle leaves, grass clippings, or vegetable kitchen waste? You are welcome to bring this material to Sunshine Gardens and deposit it in the appropriate clearly marked pile.
Please empty your collection containers (another opportunity, to recycle) for reuse.
Unfortunately, we cannot accept twigs, branches, or logs as we have no way to deal with them as nature cannot break them down quickly enough given our limited space.
Also, we can't accept florist waste. We try to subscribe to organic practices and avoid herbicides and fungicides and preservatives. We don't know what the flowers are treated with but if and only if, it contains none of the above then you are welcome to dump it in our compost pile.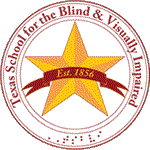 Sunshine Gardens celebrates
over 30 years

of community gardening in Austin!

Sunshine Community Gardens has been in existence since 1979 with over 200 plots on about 3 acres of land in north central Austin, Texas. The land is leased from Texas School for the Blind and Visually Impaired (TSBVI) and they are our generous partners in providing the members of Sunshine with an urban oasis for growing organic food and flowers.

SCG is an all volunteer non-profit organization. With the assistance of Gabriel Valley Farms, a local grower, each spring on the 1st Saturday of March, our Annual Plant Sale and Benefit provides the Austin area spring transplants for their gardens. Heirloom tomatoes, sweet & hot peppers, eggplant, herbs and much more are sold to benefit the gardens. Funds help to keep our membership fees low, pay for maintenance of our tools and tractor, and provide opportunities for special projects at the garden.

Sunshine, through its parent organization, Community Garden Initiative of Central Texas, offers educational opportunities with garden tours, donations of seed and plants, and meeting space for other non-profits. A number of plots are set aside as designated gardens to grow fresh produce for the Micah 6 Food Bank.

For contact information, or if you have any questions about volunteer opportunities, go to our Contact page.