Forum Update
A new feature has been added to the forums. "Media" gallery - You can upload and share your pictures and videos with other gardeners once you're logged in. Please share your videos and pictures of the Plant Sale this last Saturday.
Thanks!
Proposed changes in the site rules and by-laws - More Info
Site Rules and Bylaws
The Site Rules and Bylaws Committee has done their part and now it's time for the rest of us to do ours. The Committee has revised the Site Rules and amended the Bylaws and the Board has approved them. The newly approved Site Rules went into effect immediately per our existing Bylaws and the membership will have the opportunity to affirm them or repeal them at our annual meeting on May 31. Meanwhile, we will be holding a special meeting for the purpose of voting on the amendments to the Bylaws on April 12 at 10 AM. It is very important that we have a quorum at both meetings. Please put them on your calendar to attend. We have scheduled the special meeting in April so that the amendments may be in effect in time for our elections in May. Among other changes, the amended Bylaws change which positions are up for election each year to better facilitate continuity on the Board. The Site Rules and Bylaws committee agreed that this change should go into effect in time for our upcoming elections, if approved by the membership.
You may have questions or comments about the revisions to the Site Rules and amendments to the Bylaws. If so, please feel to contact any of the committee members by email or attend one of our Q&A meetings. You can find these documents and supporting information on our website.
We will vote on the amendments to the Bylaws on April 12 at 10 AM. We will vote on the revised Site Rules at our annual meeting on May 31 at 10 AM.
Q&A meetings, primarily for the Bylaws, are scheduled for 2 PM on Sunday, April 6, and 6:30 PM on Monday, April 7. We will schedule additional meeting times for the Site Rules after April 12.
The Site Rules and Bylaws Committee is composed of:
---
Sunshine Gardens Annual Benefit Plant Sale
Update: March 3rd, 6 p.m.
Tomatoes, peppers and herbs will be available on the honor system until Sunday. After that the remaining plants will be donated to Urban Roots, and Food is Free Project. Usually, we donate plants to school gardens and also to Zilker Park.
Plants are $2/each.
Plant lists
We have a wide selection of herbs, ornamentals and more.
5 varieties of tomatillos
15 varieties of eggplants
Almost 70 varieties of peppers
Over 130 varieties of tomatoes
---
---
Welcome to Sunshine Community Gardens' website
Please feel free to contribute recipes, hints, pictures, links, comments or anything else you feel that will help this website become a gardener's reference and home.
Send email to Sharon at scgardenweb@gmail.com.
Sunshine's Compost/Recycling Operations
Do you want to recycle leaves, grass clippings, or vegetable kitchen waste? You are welcome to bring this material to Sunshine Gardens and deposit it in the appropriate clearly marked pile.
Please empty your collection containers (another opportunity, to recycle) for reuse.
Unfortunately, we cannot accept twigs, branches, or logs as we have no way to deal with them as nature cannot break them down quickly enough given our limited space.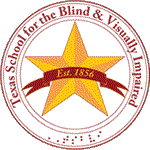 Sunshine Gardens celebrates over 30 years of community gardening in Austin!
Sunshine Community Gardens has been in existence since 1979 with over 200 plots on about 3 acres of land in north central Austin, Texas. The land is leased from Texas School for the Blind and Visually Impaired (TSBVI) and they are our generous partners in providing the members of Sunshine with an urban oasis for growing organic food and flowers.
SCG is an all volunteer non-profit organization. With the assistance of Gabriel Valley Farms, a local grower, each spring on the 1st Saturday of March, our Annual Plant Sale and Benefit provides the Austin area spring transplants for their gardens. Heirloom tomatoes, sweet & hot peppers, eggplant, herbs and much more are sold to benefit the gardens. Funds help to keep our membership fees low, pay for maintenance of our tools and tractor, and provide opportunities for special projects at the garden.
Sunshine, through its parent organization, Community Garden Initiative of Central Texas, offers educational opportunities with garden tours, donations of seed and plants, and meeting space for other non-profits. A number of plots are set aside as designated gardens to grow fresh produce for the Micah 6 Food Bank.
For contact information, or if you have any questions about volunteer opportunities, go to our Contact page.